About Me



Hello and welcome to my blog!
My name is Tolu L'queen Oluwaseyi-Daniel.
I'm an author, blogger,editor, daughter, sister, friend, mentor, wife, mom, singer, believer,banker, public speaker, humanitarian, introvert and extrovert all together…that's a lot right? loool
I derive pleasure in writing witty and insightful articles and short stories on love, life, marriage, relationships and everyday life issues.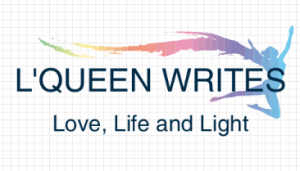 I started blogging on the 12th October, 2012 to share my thoughts on life and reach out to as many people as possible.
I contribute content to other sites like Ynaija and I write for youth magazines as well.
Asides my flare for writing, I'm a singer and a public speaker on love and life issues.
I hope you enjoy reading posts on the blog. Your comments mean a lot to me. Feel free to share posts on your social media and send me a mail lorpeh@gmail.com if you have needs to publish any content from here.
You can download my new book ON THE RIDE just click here
Please do follow me on social media;
Twitter
Facebook
Facebook Page
Instagram
Be sure that I will follow you right back. Don't forget to subscribe to the blog before you go…pretty please!!!
Xoxo